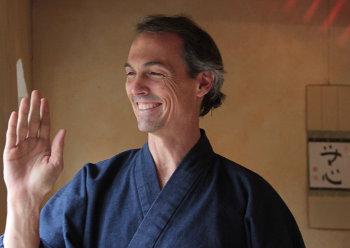 Mark is a shiatsu therapist, meditation guide, youth worker, and traslator. His work is based on his long experience with Japan and Zen Buddhism.
Mark offers shiatsu treatments and meditation courses (Silence & Movement). The goal of his work is to provide support that has a strong and enduring energetic quality.
Mark also translates articles and books from German into English.
NEW:
STILLNESS & MOVEMENT online
Next meeting: June 4th, 2022
at 10:00 - 11:15 a.m. PST - USA time

Article: Meditation, Qigong, and Service ⇒ read here